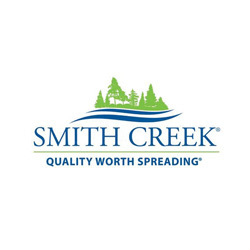 Master Diesel Mechanic- Semi Trucks
Sorry, this job has expired.
Borden, IN
Vision Insurance, Profit sharing, Paid vacation, Paid holidays, Health Insurance, Disability Insurance, Dental Insurance, 401K / Retirement plan
1st SHIFT
MASTER DIESEL MECHANIC
Semi Trucks / Construction Equipment

Smith Creek, Inc. is conveniently located just 20 minutes from New Albany, IN.

We offer a competitive compensation package that includes:
• Medical, Dental, & Vision Insurance
• Long & short-term disability
• 401k with up to 4% company match
• Paid time off
• Paid holidays
• Quarterly profit share bonuses

Why should you choose Smith Creek, Inc.?
• We're family owned and operated.
• We have great people and great benefits!
• We will pay you for your experience and skill level.

• Experience and success in diagnostics are mandatory!
• Two years of experience in Class 8 truck PM maintenance and maintaining heavy equipment, ASE certification for air brakes and PM maintenance preferred.
• Fabrication and hydraulics experience a plus!
• Must have own basic hand tools.

Full Time, Day Shift Position.

You must submit an up-to-date resume or complete an in-person application to be considered.

Complete "Apply Now" and you will be provided address to apply in person as well as a fax number if you prefer to fax your resume.

We are an Equal Opportunity Employer.

14456