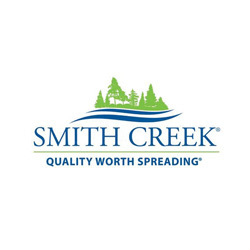 Mechanic Shop Purchasing / Parts / Inventory Admin
Sorry, this job has expired.
Borden, IN
401K / Retirement plan, Dental Insurance, Disability Insurance, Health Insurance, Paid holidays, Paid personal time, Profit sharing
Smith Creek Logistics, LLC, manufacturer/supplier of mulch and animal bedding in Southern Indiana, is looking for full-time Mechanic Shop Purchasing / Parts / Inventory Admin in the Borden, IN area.
Day Shift MONDAY - FRIDAY
Hourly $17-21 (based on experience)
Benefits:
• Medical, Dental, Vision
• 401(k)
• Paid Time Off
• Profit Share Bonuses
Why should you choose Smith Creek Logistics?
• We're family-owned and operated.
• We have great people and great benefits!
• We will pay you for your experience and skill level.
 Experience:
2-5 years' experience negotiating with vendors in purchasing environment.
Responsibilities:
Ability to stock shelfs and maintain inventory requirements.
Experience with Purchase orders systems.
Proficient in Microsoft systems including excel spreadsheets.
Ability to lift up/carry up to 40 lbs.
Comfortable working in a maintenance shop environment.
Comfortable with fast pace and changing priorities.
About Us
Founded in 1975, Smith Creek is a privately owned biomass producer which recycles mostly waste wood into renewable products such as mulches, compost, and animal bedding all offered in both bulk and bag form. The firm also produces and markets bulk boiler fuels and fuel pellets for residential use. Smith Creek provides an outlet for a variety of area companies needing disposal alternatives that keep wood and other organic waste out of landfills. The Wood Waste Solutions program routinely receives truckloads of tree debris, chips, bark, and roll-off boxes of scrap. The company is different than most biomass companies. They are not only green products but a lot of kiln-dried products.
Those materials are processed through massive grinders and screeners into a variety of specialty products including bedding (for the equine industry) and dried litter (for poultry houses). Smith Creek also produces customized compost and soil blends for everything from traditional livestock and grain farms to mushroom producers and greenhouse operators.
Apply today for immediate consideration! Click "Apply now" and attach an updated resume. We look forward to hearing from you!
We are an Equal Opportunity Employer.
33342416