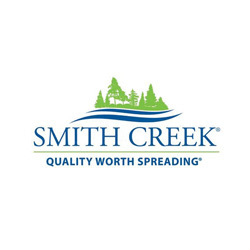 Plant Maintenance Technician - 2nd Shift
Sorry, this job has expired.
Borden, IN
Smith Creek Logistics, LLC, located 18 miles northeast of Louisville, KY, is currently looking for a 2nd Shift Plant Maintenance Technician to join our team.
***We offer competitive pay and will pay more based on experience.***
Pay range $18-$24/hr
We offer a competitive compensation package that includes:
• Medical, Dental, & Vision Insurance
• Long & short-term disability
• 401k with up to 4% company match
• Paid time off
• Paid holidays
• Quarterly profit share bonuses
Why should you choose Smith Creek Logistics?
• We're family owned and operated.
• We have great people and great benefits!
• We will pay you for your experience and skill level.
Experience requirements
Experience preferred but not Required as we will train:
· Electrical schematic, wiring, and control knowledge
· Familiarity with PLCs and VFD's
· Welding, cutting, and fabrication
Qualifications
· Minimum 2 years direct work experience in Industrial Maintenance or Associate degree related towards Maintenance
· Experience with hydraulics and pneumatics
· Predictive maintenance knowledge and utilization
· Industrial mechanical knowledge using (motors, gearboxes, chains, sprockets, conveyors)
· Basic computer skills are required
· Team oriented
· Self-Motivated and willingness to work on your own to figure out and issue or perform preventative maintenance
Responsibilities
· Provide hands-on support through troubleshooting equipment faults to diagnose problems and complete repairs
· Perform preventative maintenance on all production and building systems
Work hours
2nd Shift Position
You must submit an up-to-date resume.
Complete the "Apply Now" box to submit your resume. Please provide a valid daytime phone number for our recruiter to follow up with you.
We are an Equal Opportunity Employer.
83231605